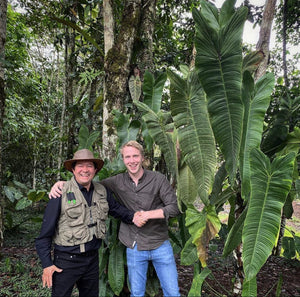 Since 2017, Plant that Plant has worked with collecting, selling och growing exclusive houseplants. With experience and insight in the Aroid community and plant market, we aim to share knowledge and make these beautiful plants available for business in EU and US.
Our plants
---
Way of growing The plant is a slow climber - grows upwards and needs support to climb when the trunk is too big to support itself.  Setting A bright spot...
A velvet climbing Philodendron with dark green color that truly is stunning. It thrives in a humid environment and is a real gem to any plant hobbyist! 
With the popping veins and crawling way of growing - this is a houseplant that is hard to miss. The foliage is velvet and leaves heart shaped and is native...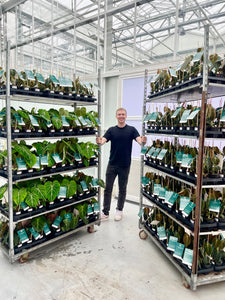 Contact us for wholesale!
We got a wide range of unique Aroids and sell plugs to growers and full plants for retail. We sell worldwide with phytosanitary permits.
Con-tactus🌵
hello@plantthatplant.com
+46707252304
___________
Plantkafeet AB
Corporate registration number: 559288-2301
Corporate registered Address: Esarpsvägen 197, 245 91 Staffanstorp